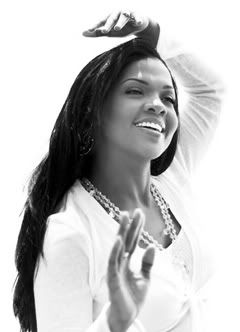 Priscilla Marie Winans Love – that's regality at its best! Jesus literally hand-picked the Winans Family to touch the hearts of the people around the world and beyond. CeCe Winans was born in Detroit, Michigan. She was the eighth child of ten children. Yes, she has a huge; extremely talented family unit. All that talent resided in one house. Wow!
Her professional career began as a member of the brother & sister duo: BeBe & CeCe Winans in 1988 with the critically acclaimed album, 'Heaven'. She earned her first Grammy Award for Best Contemporary Soul Gospel Album: 'Different Lifestyles' in 1991. Since then, CeCe Winans has been on a rocket ship to the top of the globe. She began her solo career in 1995 with the Grammy Award winning album: 'Alone In His Presence'. Not only a singer, CeCe Winans is an Actress; an Author; a Songwriter; a Philanthropist; a Wife, a Mother, and so much more…
To her credit, CeCe Winans has honorably recorded 18 Albums: 9 as BeBe & CeCe Winans, and 9 as a Solo Artist. She has had numerous awards bestowed upon her, including: 8 Grammy Awards, 21 Dove Awards, 1 Soul Train Lady of Soul Awards, 2 Soul Train Awards, 2 Stellar Awards, and 1 Trumpet Award. Mrs. Winans-Love has also had numerous TV Appearances & Performances, Acting Roles, Magazine Covers, and she is a spokesperson for : Crest and Bellsouth. Wow, CeCe Winans is amazing! In Jesus Name!
On November 13, 2010 at the Verizon center in Washington, D.C., CeCe Winans along with Donald Lawrence will serve as Hosts for the Grand Finale of "How Sweet the Sound". "Often referred to as the "American Idol" for church choirs, with a strong focus on celebrating the Gospel community, the program features exceptional talent with both the church choirs who compete and perform as well as the acclaimed Gospel giants who serve as hosts, judges and performers. Winning choirs representing 14 cities around the country will come together for an unforgettable night of joy and praise as they vie for the title of "The Best Church Choir in America."
"Throughout the program Verizon Wireless collected 11,250 used phones to refurbish and uses all proceeds to benefit victims of domestic violence. A check for $50,000 will be presented to the Institute on Domestic Violence in the African American Community at the November 13th finale."
I had a chance to interview the beautiful and talented CeCe Winans about the show. See the Live Video interview below: